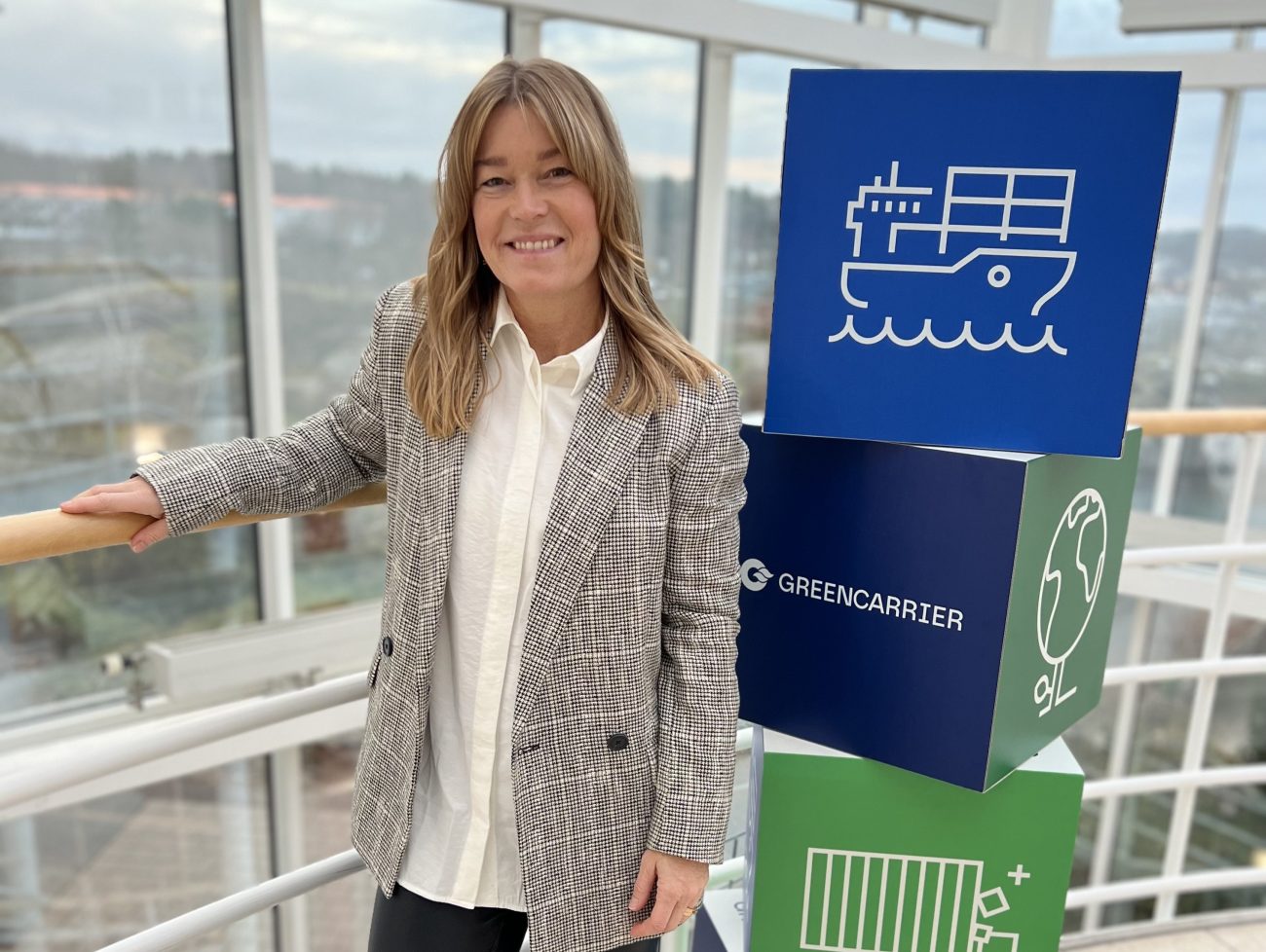 Newly appointed Country Manager Anna Taranger shares insights on our industry's challenges and opportunities
The world of shipping is a complex and ever-evolving industry that plays a pivotal role in global trade. We recently had the privilege of sitting down with Anna Taranger, who took on the role of Country Manager for Greencarrier Liner Agency Sweden in November. With over 25 years of experience in the shipping industry, Anna brings a wealth of knowledge and expertise to her new position. In this interview, she shares her thoughts on the challenges and opportunities in shipping, as well as her excitement for the future.
In early November, you started working as a Country Manager at Greencarrier Liner Agency Sweden. How does it feel?
It feels great and very inspiring. I've been working at Greencarrier Liner Agency for many years as the commercially responsible manager. Now I look forward to developing our business from a different angle.
Can you tell us more about your experience within the shipping industry?
Yes, I've been working in this industry for almost 25 years now – time flies when you're having fun. After my university studies in Gothenburg, I came into contact with the great shipping community in this city, and it caught my interest right away. Before I joined the world of Greencarrier and Evergreen, I've had the chance to work with different principals specializing in many different areas and segments as break bulk, RoRo, and containers.
What would you say are the biggest challenges and opportunities ahead for the shipping industry?
In the short term, we need to fix the imbalance between supply and demand in the market, in order to reach sustainable freight levels. In the long term, we will face an increasingly complex business landscape. Decarbonization, digitalization, and new globalization – thus new trading patterns because of geopolitical polarization – will all play key roles in this development. This in addition to the traditional rate/space focus, of course.
However, as we have a fantastic team here at Greencarrier Liner Agency, a good strategy, and clear goals for what we want to achieve, we only really see opportunities ahead. We also have an exceptionally good product in Evergreen.
Are there any trends or insights that you can share with us?
In addition to the long-term development mentioned above, I would add that shipping is cyclical. When rates are low, like now, we typically start to see RoRo and break bulk convert into the container segment. We are already seeing signs of this happening. There is still an exciting potential for containerization in global trade.
In your new role as Country Manager, what do you look forward to the most?
Lots of things, but to put it shortly: making our people and business grow! Greencarrier Liner Agency is an impressive company with great customers and partners, and I look forward to welcoming even more of them onboard. That requires us to be at our very best, and I'm thrilled to have such a highly skilled team to work with; a team that will provide great value to our customers, to Evergreen, and to our owner. We are ready to grow and to take on new challenges – and we'll have great fun on the way, too!
Thanks, Anna, for sharing your thoughts on your new role and insights into our business.
Anna's extensive experience and positive mindset will be very beneficial as she takes on her new role as Country Manager in Sweden. We are excited to see the positive impact she and her team will continue to make in the shipping industry.
Contact Person

Cecilia Jonebäck
Global Communication Manager
Phone: +46 31 85 32 52
cecilia.joneback@greencarrier.com